The teething process is an exciting time for new parents - a tangible milestone reached as those tiny pearly whites begin to appear. However, teething is often extremely uncomfortable for your little one, and it can be hard to know how to help in this situation. Various remedies are often suggested, but what's certainly unhelpful are the myths surrounding the process. So, here are 6 classic teething myths to put to bed.
1. Teething Doesn't Cause A Fever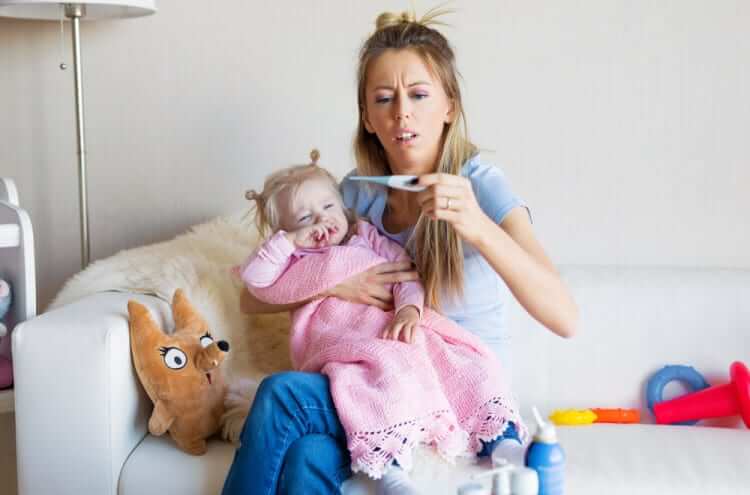 This is probably the teething myth that most new parents buy into, but contrary to popular belief, teething doesn't cause a fever. Sure, teething certainly causes irritation and inflammation around the gums (and inflammation anywhere in the body will cause a slight increase in body temperature), but this doesn't equate to an actual fever. In fact, research has shown that although teething can cause a rise in temperature, it rarely passes the 38C threshold to be considered a fever. Dr. David Tesini, a pediatric dentist sums it up: "The most recent studies have shown only a weak relationship with the historical symptoms that parents have associated with teething. The studies bear out that the local symptoms are probably real, but the systemic systems are not real."
2. Ear Pulling Isn't A Sign Of Teething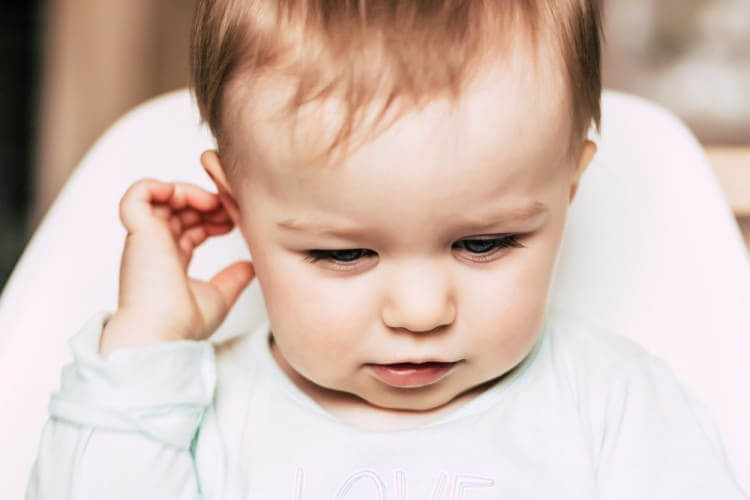 Again, another classic myth to bust. Much like causing fever, pulling ears has long been assumed as a symptom of teething, but this one is also not true. Whilst your little one might experience some discomfort in their ears as their molars are coming through, this won't be until they're at least a year old and approaching toddler age. If your infant is tugging on their ears during the first round of teething, it's likely this is either an ear infection (which are fairly common), or they might just simply be playing with them - also very common!
3. Teething Gels Aren't Recommended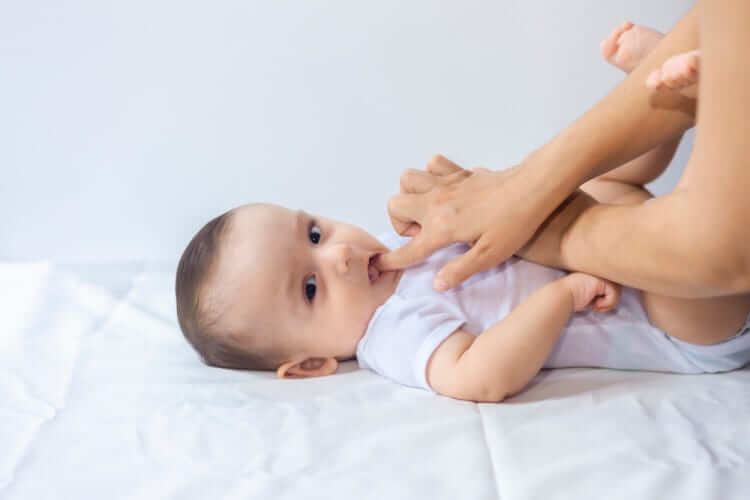 Okay, this one isn't quite as straightforward as staying away from the booze. However, teething gels (such as Anbesol or Bonjela) aren't particularly safe for babies under the age of 2. These gels contain the numbing agent benzocaine, which on very rare occasions has caused methemoglobinemia - a condition that affects the blood's ability to transfer oxygen. In some cases, methemoglobinemia can be fatal. The numbing agent present in teething gels can also be responsible for choking, as swallowing the gel will numb the back of a baby's throat, in turn compromising their swallowing ability and gag reflex. All in all, these gels are probably best avoided, certainly until later on down the line at least. If the pain around your baby's gums is clearly hard for them to bear, remember that safe doses of paracetamol and ibuprofen are perfectly reasonable options. In fact, when taken in tandem, these two over-the-counter painkillers are probably the most effective solution by a long way.
4. Teething Doesn't Cause Diaper Rash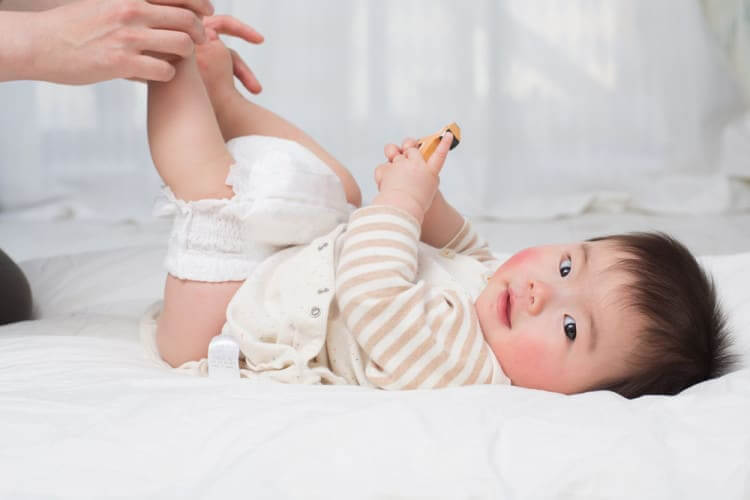 Similarly to the myth involving fever, diaper rash is not an effect of teething. Again, some parents do report the two coincide, which is understandable, but it is purely a coincidence. The reason for diaper rash around this time is that excess saliva being produced in a baby's mouth is being swallowed, in turn leading to bouts of diarrhea, which itself will invariably irritate baby bottoms. There isn't really a remedy for this. Like much of the teething process, consider it par for the course and a challenge that you'll eventually overcome. Just make sure you have plenty of healing cream to hand (such as Sudocrem), and lather it on generously.
5. Don't Use Brandy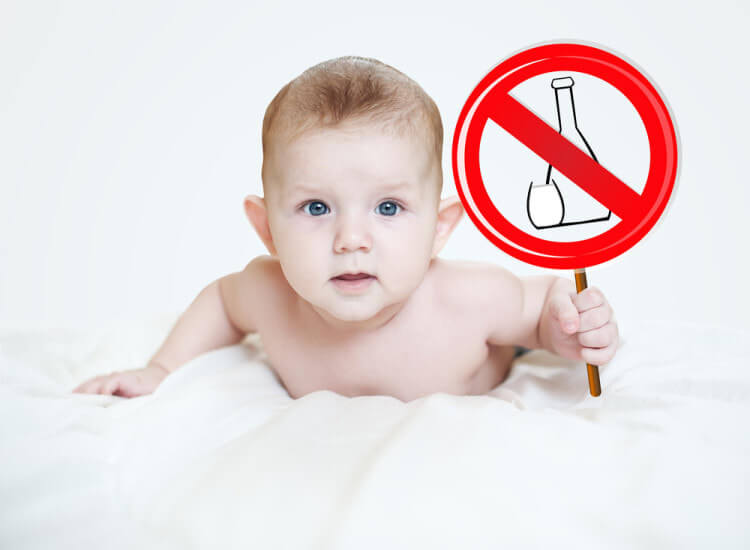 This is probably the most important teething-related advice you'll hear: don't give your baby alcohol. You might have heard this old wive's tale from an older relative, and to be honest, there might be some truth in the remedy - alcohol will numb the pain, after all. But rubbing your newborn's gums with brandy (or any other alcohol for that matter) is not wise. It's not safe, and it's certainly not recommended clinically. If that older relative does recant stories of using brandy as a teething remedy, just nod and smile politely, but make sure that bottle stays on the top shelf! Like with any decision that involves your young child, if you're in any kind of doubt then speak to a doctor or a pharmacist before attempting to solve the issue. It's always better to be safe than sorry.
6. Don't Use Amber Necklaces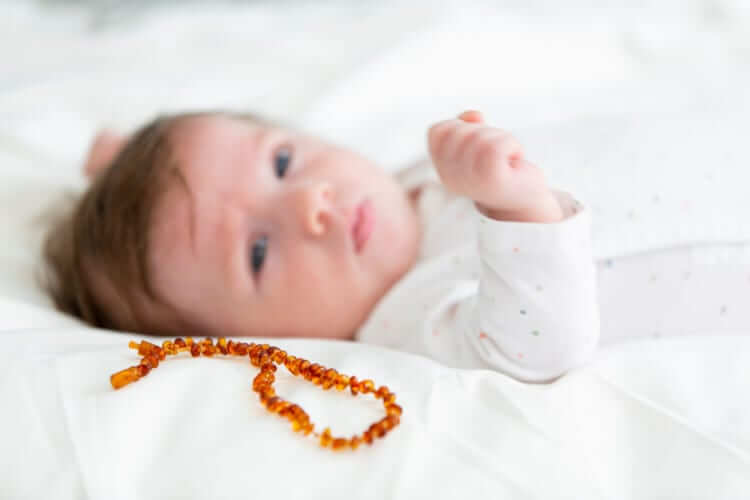 Remember what we said about alcohol? Well, consider the same advice when it comes to amber teething necklaces. Some parents rave about their pain-killing abilities, that the succinic acid released when body heat increases can work wonders, but frankly there's no scientific evidence to back this up. The only certainty that amber necklaces provide is their potential for serious risk of strangulation or choking - if the beads break off and the baby tries to chew on them, for example. Quite honestly the risk far outweighs the potential benefit, so steer clear of this one.