There was a time when pregnancy news was just between the parents, closest family members and friends. But times have changed and the dawn of social media has made it quite easier for us to share every news with our friends and family members no matter which part of the earth they are living. Here, we have created a collection of 40 creative pregnancy announcements by some lovely parents-to-be. So, sit back and enjoy.
1. Time To Make Room, Baby
This baby girl doesn't want to leave her beautiful little home within a home and we feel bad for her. But hey, this is the rule of the world. You got to sacrifice for your siblings.
2. Responsible Doggo
With pregnancy, there aren't just big changes for the people living in the house. It also means that there will be changes for the dog as well. That's why this doggo realized it was important for him to find ways to get treats when the humans are having a baby. If you take a look at the third book on the right, you'll notice that it clearly says, "Seriously, don't eat the baby."
3. Thank God, The Baby Comes With Instructions
These parents-to-be announced their pregnancy in style and we can't argue with their different sense of humor. As babies are not easy to handle, these parents are learning everything they need to know from the instruction manual.
4. At Least They Are Not Complaining
This couple understands that becoming pregnant means limiting the consumption of alcohol. The mother-to-be isn't much worried about it as she's enjoying her chicken wings. The father-to-be, on the other hand, seems happy as he's going to enjoy two beers without anyone complaining about it.
5. This is What Family Planning Looks Like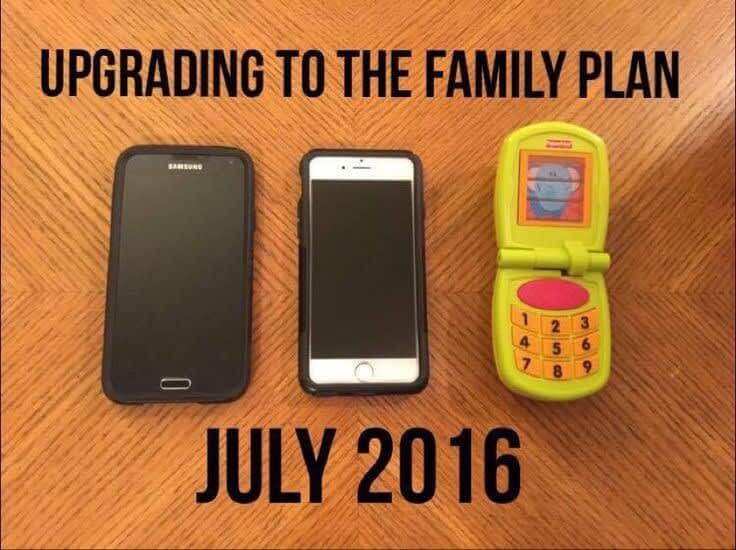 As we know that kids these days are drawn to smartphones, this photo makes quite a sense. Although this announcement is from 2016, it still makes a lot of sense in 2020 and we cannot get enough of it.
6. He Wasn't Ready
Some guys get shocked to find out that they're going to be dads. As this couple wanted to announce their pregnancy, they did it in some style. We are sure it must be the mother-to-be idea to show the father-to-be fainted at the sight of a positive pregnancy test.
7. The Best In The Business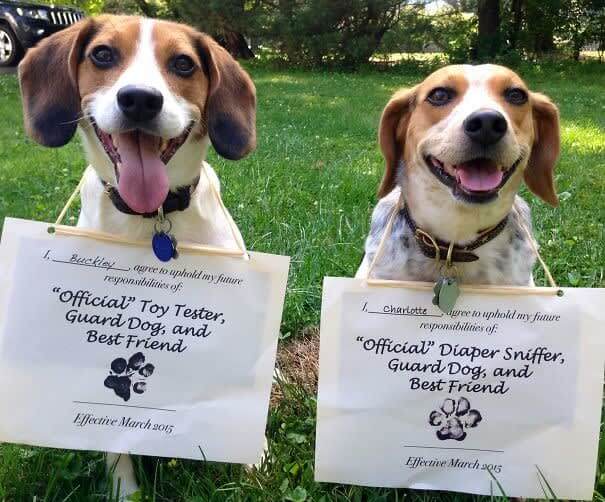 These adorable dogs love their family and they are ready to take on any job for them. As a new baby is coming to the house, they took proper certifications and are prepared to take care of their little sibling.
8. It's Probably Not The Right Thing To Do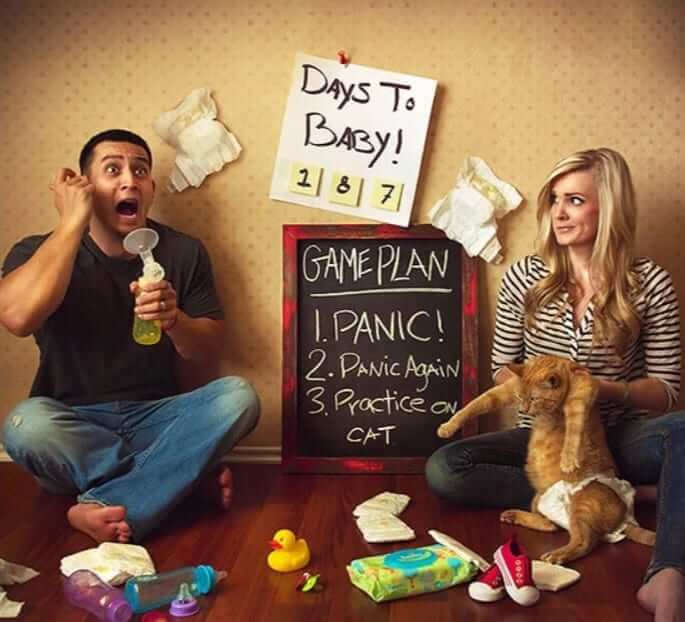 Having a baby can be stressful and it becomes a bit more overwhelming for the new parents. This couple wanted to show to the world how they are feeling on the inside at the news of becoming parents. It is hilarious and we just want to tell them that there's nothing to worry about. Everything will be alright.
9. A Big Promotion
It's not the parents who get promoted from being parents of one child to two children, the little brother or sister also gets a promotion. This little angel is announcing that she's about to undergo a big life-changing moment and we are so happy for her.
10. Family That Loves Starbucks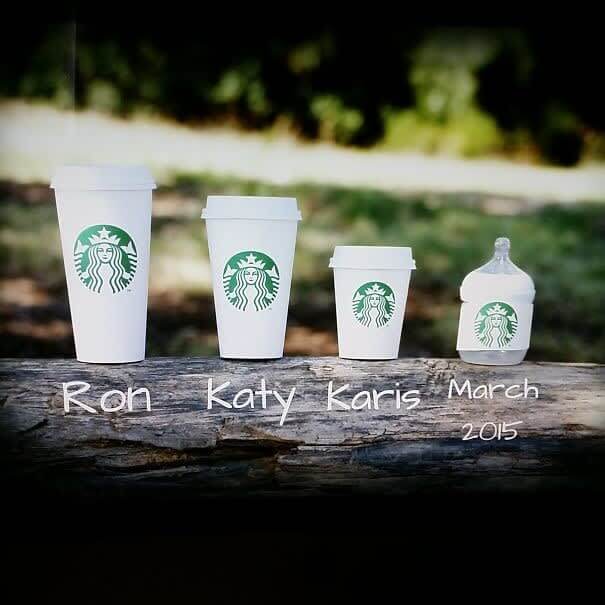 Ladies and gentlemen, this is what happens when your entire family can't live without Starbucks. The baby is coming to a family that is hooked to coffee and pastries that are heated up in a microwave. Nevertheless, their way of the announcement is pretty good.
11. The Lego Announcement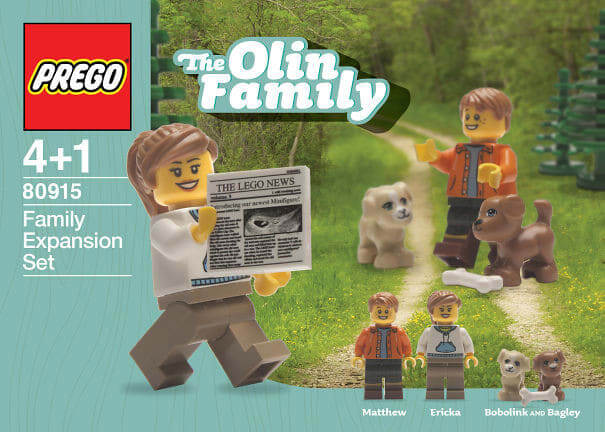 We think this is genius - Matthew loves Legos, and using Legos to announce their family expansion expresses the love. Who knew Legos could be used in such a cute way. As fans of Legos, we feel that this is one of the best pregnancy announcements out there.
12. Not Again!
This is such a hilarious pregnancy announcement that we couldn't stop laughing for an entire minute. The girls in the picture are not super happy to know that their parents are bringing in another sibling. The parents seem happy with their decision. Good luck to them.
13. No Need for Ultrasound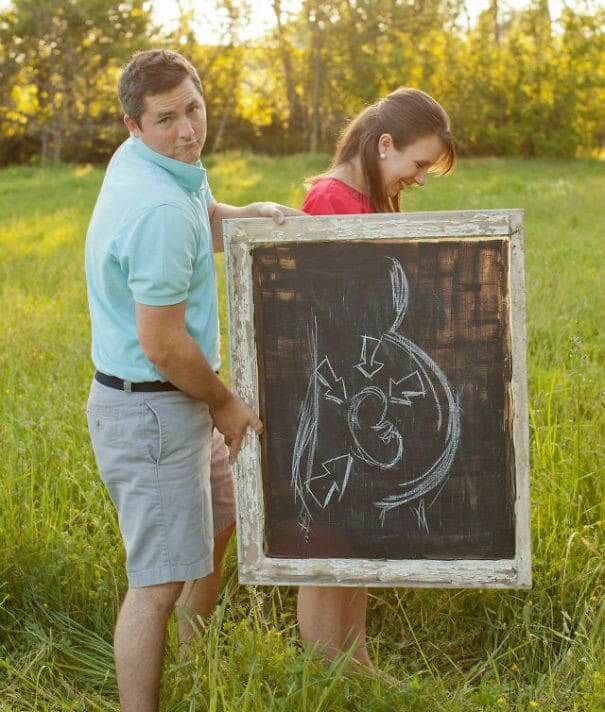 If you are expecting a baby, then there is no need for an ultrasound. Get some major money-saving ideas from these soon-to-be parents. All you need is a chalkboard and a piece of chalk. Although it isn't medically accepted, it is still quite good and we loved it.
14. Life is About To Getting A Little Rough
This doggo was used to playing, eating, and lots of sleeping in the house. But now the doggo knows that things are changing around in the house. Now the doggo has to take care of the newborn kid and we are sure he's 100% ready for it.
15. Awwww...
This is so cute and creative, right? The parents previously came up with some simple ideas for a pregnancy announcement. But this time they knew how to announce with a bang and they sure amazed everyone with this creative idea. It is a piece of art.
16. It is Easy Peasy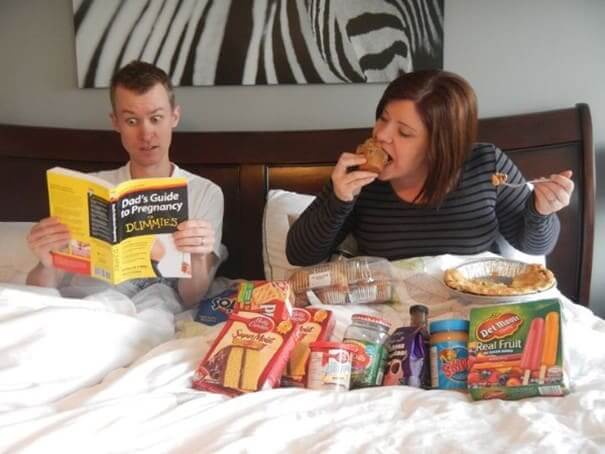 This pregnancy announcement is hilarious because of the reaction of the dad-to-be and the calmness of the mother-to-be. The dad knows what he can really expect after nine months and the mother is just chilling and eating food. All the mother needs is Netflix and she's good to spend the next few months this way.